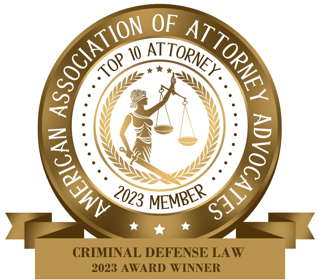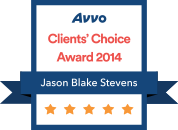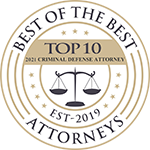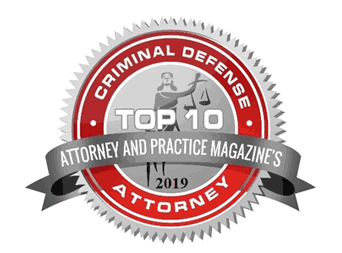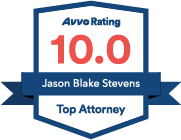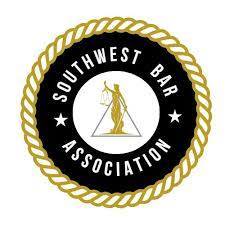 Law Office of
Jason B. Stevens
Law Office of Jason B. Stevens, PC is located in Arlington Heights, Illinois and serves clients throughout the Chicago area and surrounding suburbs. Attorney Stevens has been practicing in the area of Criminal Defense for over a decade, and has extensive experience practicing in Cook, Lake, DuPage, Kane, McHenry, DeKalb and Will county courthouses. The firm is well equipped at handling any type of criminal defense matter, including felonies, misdemeanors, DUI, expungements and sealings. There is no case too large or small, and every client gets treated with the utmost respect and confidentiality.
Jason Stevens, Esq. has a very high success rate and knows his way around a courtroom. His case results speak for themselves. You can be confident that the Law Office of Jason B. Stevens, P.C. will work with you on your case to get the best possible result for your individual needs. Contact the Chicago area law firm today for your free, no obligation consultation.
Law Office of Jason B. Stevens, P.C. has offices in Arlington Heights, IL and serves clients throughout the Chicago area, including: Cook, Lake, DuPage, McHenry, Kane and Will counties.
Client Testimonials
We took Mr. Steven's help for a case and he has been immensely helpful throughout the process. His attitude has been always very positive. We have called and emailed him a multiple times but every time he has responded very promptly. We are so thankful that he got the case to be dismissed. We were really blessed to have him represent my case. If we ever need any legal help in future he will be the first person we will seek the help from. Me and my husband can't thank him enough!

— AM
I have retained Jason on three occasions and in each instance he has executed his job flawlessly He is a relentless defense attorney that will fight for you until all options have been exhausted.. What I like most about Jason's work is his ability to make sure you understand the process without sounding as if he is talking down to you. I was so impressed with his work that I had my Wife, sister in law and a close friend retain him as well. If you're ever in a legal dogfight I suggest you retain Jason Stevens.
— Jeff
I hired Jason Stevens to take care of an absurd battery charge against me. I was very uneasy about the whole process but his professionalism and knowledge quickly put my mind at ease. If he had not gotten the case thrown out, it could have dramatically changed my life for the worse. Thank you Mr. Stevens!
— Richard
Jason B Stevens, is an attorney that specializes in criminal, DUI and traffic defense, driver license reinstatement, and sealing or expungement of criminal records. Mr. Stevens was admitted to the bar in November of 2003.  Since being admitted to the Illinois bar, Mr. Stevens has handled hundreds of felony and misdemeanor criminal cases, including DUI and other traffic offenses.  Mr. Stevens is known for his trial skills both before judges and juries where he has a proven track record of not guilty findings.  Mr. Stevens has defended criminal cases in Cook, Dupage, Kane, Lake, McHenry, Winnebago, Will, Lee and Dekalb Counties.
Criminal Defense
When you are charged with a crime, regardless of the outcome of the case, society tends to view you in a negative light. Our criminal defense firm, however, takes a very different approach; we base our mission on the ideal that each accused person is innocent until proven guilty.  With this principle serving as the foundation of our work, our attorneys work tirelessly to defend clients charged with criminal matters ranging from minor misdemeanors related to drug possession to felony charges for homicide.
Regardless of the charges against you, we will work aggressively to defend you in a court of law.
Expungements
A clean criminal history is vital to securing employment, gaining admission to certain schools and even qualifying for a personal loan or mortgage. Many professional licensing entities will refuse admission to any candidate with a felony or misdemeanor conviction. Fortunately, under certain circumstances, minor brushes with the law may be sealed, or expunged, from public view as if the arrest and charge never occurred. If you have a criminal record, an expungement attorney can help you through the process and get you on your way to obtaining that job, professional license or loan.
"*" indicates required fields